NEW YORK CITY'S BEST CHOICE!
HAVING A HOME THEATER ROOM IS ABOUT MUCH MORE THAN JUST HAVING A MINIATURE MOVIE THEATER IN YOUR HOME.​
People are starting to view bandwidth-devouring devices such as smartphones, tablets, televisions, laptops and gaming systems as essential components of their daily lifestyles.
The exponential growth of these products – coupled with the content delivery transition from physical media to streaming – necessitates comprehensive home networking solutions that support this new reality.
Professional home networking solutions from Bright Home Theater and Audio incorporate the latest technologies to ensure fast, reliable connections throughout the home.
Enjoy your favorite streaming movies, television shows, music, video games, and websites without the slightest loss in performance.
Set up a home workspace that puts your office to shame.
From wired to wireless, new construction to retrofit, we provide flexible whole-home networking solutions that create the best, most reliable home networks for today's households.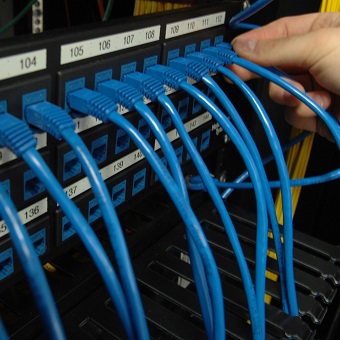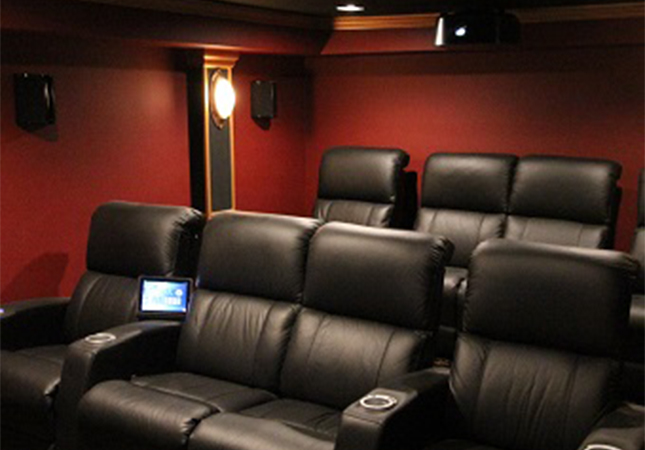 A home network is a group of devices – such as computers, game systems, printers, and mobile devices – that connect to the Internet and each other. Home networks connect in two ways:
A wired network, which connects devices like printers and scanners with cables
A wireless network, which connects devices like tablets and e-readers without cables
A wired local network is basically a group of devices connected to one another using network cables, more often than not with the help of a router.
In wired networking, a connection is established the moment you plug the ends of a network cable into the two respective devices. In wireless networking, it's more complicated than that.
A wireless network is very similar to a wired network with one big difference: Devices don't use cables to connect to the router and one another. Instead, they use radio wireless connections called Wi-Fi.
In order to have a Wi-Fi connection, there needs to be an access point and a Wi-Fi client.
Give us a call, and we will send someone to help you with your IT needs.
COMMERCIAL IT SERVICES AND SOLUTIONS
Is your organisation one of the many that spends 75% of its IT budget on management and maintenance? If so, chances are you want to release some of this for new solutions.
Commercial IT Services can take care of your existing infrastructure intelligently, efficiently and cost-effectively. We keep things running smoothly in the background, so you can focus on projects that take your organisation to new heights.
For businesses large and small, the economic pressures of a volatile, tough-to-predict global economy translate into demand for IT to do more with the same or even fewer resources. Whether your business needs to adapt current IT capabilities or develop entirely new ones, Bright Home Theater can help you with simple, affordable commercial IT solutions.
HAVING A HOME THEATER ROOM IS ABOUT MUCH MORE THAN JUST HAVING A MINIATURE MOVIE THEATER IN YOUR HOME.​
Commercial Cloud

 

Achieve new levels of interoperability, integration, and management with the help of BHT's leading-edge Cloud/Managed Services infrastructure – a coast-to-coast network of 24×7 Service Delivery Centers that can hike your data center performance without sacrificing security.
Security and Data Protection

 

Protect confidential data both in transit and in storage with Bright Home Theater's Managed Security services. Our application, network, and wireless monitoring and management services will proactively alert you to problems.
Mobility

 

Manage the rush to mobile devices and apps with BHT's mobile device management services. With data loss prevention solutions, we'll help you keep mobile data safe from theft or compromise.
Data Backup/Replication

 

Back up your data as it's created. Bright Home Theater can integrate real-time data replication, secure data storage, and quick-restore capabilities in ways that can cost 50%- to-60% less than most older alternatives.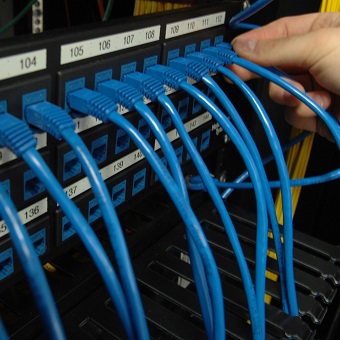 Business Continuity/Disaster Recovery

 

Ensure the availability and resiliency of your systems, networks, applications, and data with BHT's business continuity/disaster recovery capabilities, precisely customized to match your needs.
Unified Communications

 

Ready to simplify your organization's communication technologies? Bright Home Theater's Unified IP Communications can cut costs and dramatically simplify provisioning, management, and maintenance.
Desktop Virtualization

 

Trade in the costly, time-consuming burdens of manually maintaining your PCs by opting instead for a BHT virtual desktop solution – either desktops-as-a-service (DaaS) or virtualized desktop infrastructure (VDI) – that reduces desktop costs while improving security.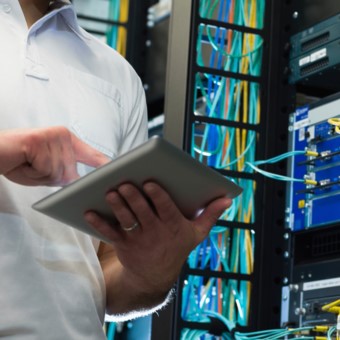 Hosted HD Videoconferencing

 

IT NetworkingFace-to-face communication and collaboration over long distances has never been easier or more affordable than it is with our Cloud HD Videoconferencing
Physical Security

 

Bring leading-edge cloud, networking, and storage expertise to your physical security solutions with Video Surveillance-as-a-Service, Access Control, and Panic Button/Incident Response.
Custom Application Development

 

Utilize custom application development to create and/or adapt software applications without investing in a dedicated appdev environment.
Customize the IT Capability

 

Combine our services and solutions into your own uniquely customized service-level agreement (SLA) and specify exactly what you want, ranging from virtualization, storage, servers, network equipment, and VoIP to complex application environments and more.
Take advantage of Bright Home Theater IT solutions to get the information technologies that enable your business to efficiently provide the best products and services possible.

SCHEDULE A SHOWROOM TOUR
Schedule an appointment to visit our New York City Showroom to audition and purchase some of the top Audio/Video products on the market today.

EXPERIENCE THE FINEST IN 2-CHANNEL AUDIO
Schedule an appointment to visit our New York City Showroom to audition and purchase some of the top Audio/Video products on the market today.
OUR HARD WORKING TEAM IS READY TO TAKE ON ANY JOB.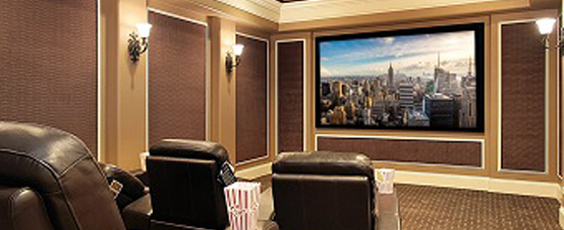 "Bright Home Theater has done a fantastic job, we can not be more please and excited. As we finish unpacking and setting up our new apartment, you guys have helped make it a home. Your team was great, responsive, and listened to our needs/ideas and found practical solutions (always sensitive to the costs). You are exactly what we were looking for in a partner and you exceeded expectations. We would recommend you to anyone looking to take something from ordinary to extraordinary."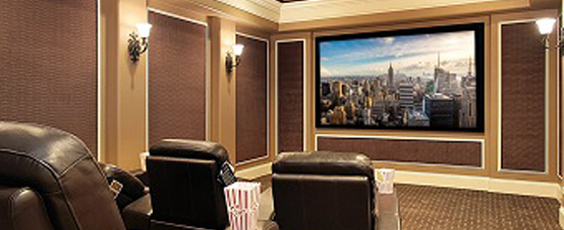 "From just talking to us, they knew exactly what would be right for my family. It was a really great experience working with Bright Home Theater. What really struck me about their service, is how receptive they are to their customers. I was especially impressed with the care they take in designing specific systems that work for each customer. They were very knowledgeable and attentive to our needs. Throughout the process, they were constantly making recommendations and troubleshooting to come up with solutions to any issues. I felt like we got a very fair assessment and value for our needs. I highly recommend them. I have already recommended them to my friends."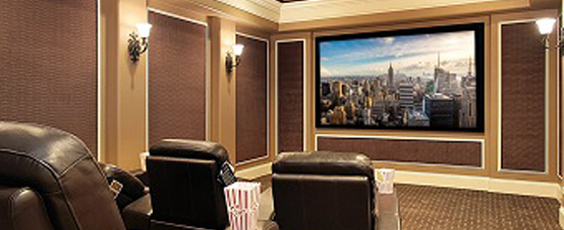 "I've had tremendous results with Bright Home Theater over the years. I recently had an audio/video installation done by BHT in my apartment and am very happy with the results. They installed Sonos with my PS3, TVs and TWC boxes, hung TVs on the walls beautifully, and programmed the entire system on a single Apple iTouch. They also incorporated many of the audio components I already had with the new system. The system works great and everything looks beautiful. I would recommend Bright Home Theater to anybody and will continue to use them in the future."​