NEW YORK CITY'S BEST CHOICE!
We Sell & Install
TURNTABLES

 in NYC
The phonograph(record player) is a device invented in 1877 by Thomas Edison for the for the mechanical recording and reproduction of recorded sound. There have been several upgrades to the technology since its first incarnation, but the concept behind vinyl sound has remained much the same.
A vinyl record spins while a stylus traces the grooves in the disc translating the vibrations into a language that the speakers can interpret.
The tone arm (or tonearm) holds the pickup cartridge over the groove, the stylus tracking the groove with the desired force to give the optimal compromise between good tracking and minimizing wear of the stylus and record groove. At its simplest, a tone arm is a pivoted lever, free to move in two axes (vertical and horizontal) with a counterbalance to maintain tracking pressure.
Manufacturers of high-end systems often have in-built moving coil amplifier circuitry, or outboard head-amplifiers supporting either moving magnet or moving coil cartridges that can be plugged into the line stage.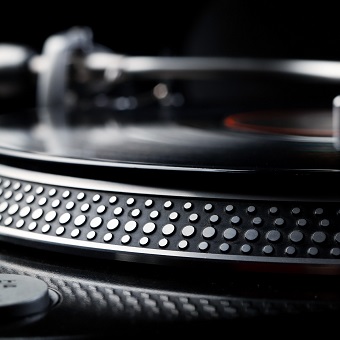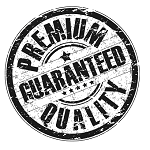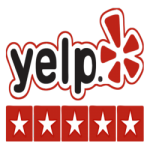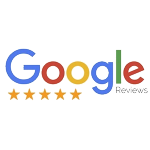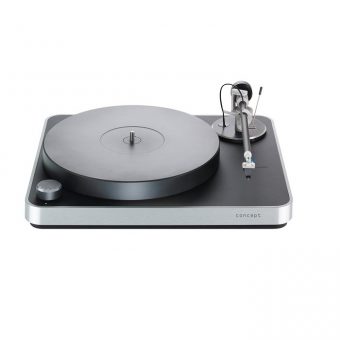 Clearaudio Concept
Record Player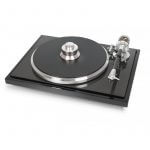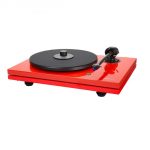 Music Hall mmf-5.3le
Center Channel Speaker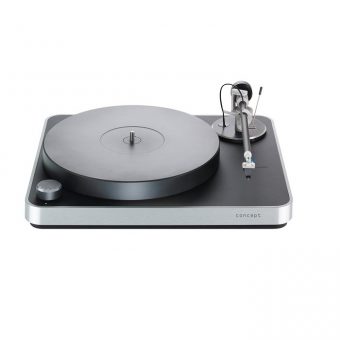 Clearaudio Performance DC
Turntable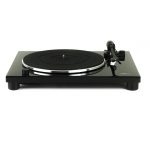 Music Hall mmf-1.3
Turntable