NEW YORK CITY'S BEST CHOICE!
WE SELL & INSTALL AMPLIFIERS IN NYC
Integrated Amplifiers
An integrated amplifier is an electronic device containing an audio preamplifier and power amplifier in one unit, as opposed to separating the two. Integrated amplifiers provide unbeatable value to your invested dollar. By sharing a single chassis, integrated amplifiers help reduce the overall footprint of the audio system or home stereo. Integrated amps deliver convenience, simplicity, and affordability.
Power Amplifiers
At the most basic level, power amplifiers convert a weak input signal into a more powerful signal – with minimal distortion. On its own, a weak audio signal (from a mixing board, preamp, etc.) produces a modest electrical current. But this current isn't powerful enough to move the cones within loudspeakers; these cones are vital for translating electrical signals into audio. Power amplifiers, then, act as a middle man; they boost weak input signals to line levels that are compatible with speaker systems. For example, a power amp might take a 700 microwatt input signal, and convert it to a 700- or even 7,000!- watt signal. High-quality power amplifiers do this without distorting, or otherwise jeopardizing, the original audio signal waveform.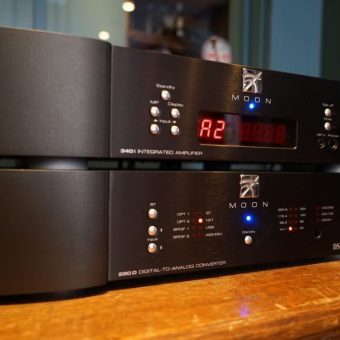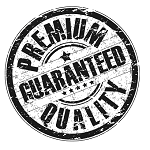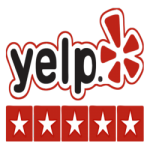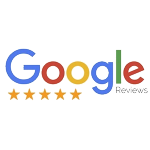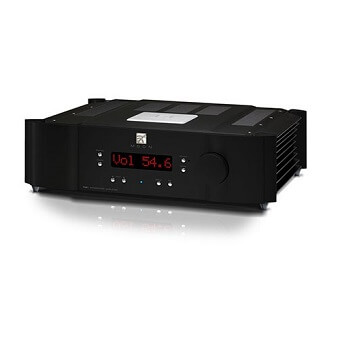 Moon by Simaudio Evolution 700i
Integrated Amplifier
Home Theater Power Amplifiers in New York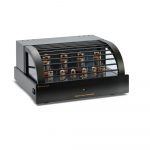 PrimaLuna DiaLogue Premium
Power Amplifier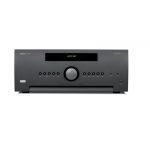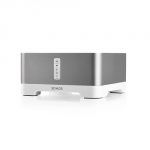 Sonos Connect:Amp
Wireless Stereo Amplifier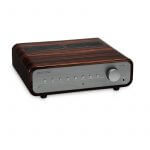 Peachtree Audio nova300
Integrated Amplifier